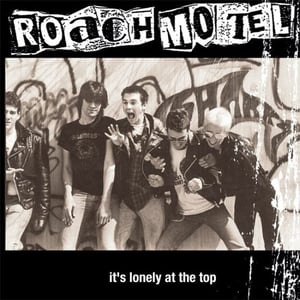 $

20.00
Roach Motel were from Florida in the early days of American hardcore. They toured with Black Flag, ran their own label and seemingly hated everything about their hometown. This LP compiles their two EP's (1982's Roach & Roll and 1984's What The Hell, It's Roach Motel) as well as a few compilation tracks and some live recordings. 21 blistering hardcore anthems about killing Brooke Shields, loud mouthed girlfriends, mad dog 20/20, anarchist dogs, the death of Burger King, and other such serious subjects.
Florida's Dead Records - includes printed inner sleeve with liner notes and heaps of reproduced photos and flyers!
Postage for 1 LP will be $7.50, 2 LPs will be $10 and anything beyond that (up to 5 kg) will be a flat $15. 7"s are $2 for the first and then $1 each for any additions.
The bigcartel postage calculator is quite inaccurate so if you are placing an order and the postage does not reflect these prices I will refund the difference.